Hyundai i-30: Clutch Tube / Components and components location
[Gasoline 1.0 T-GDI]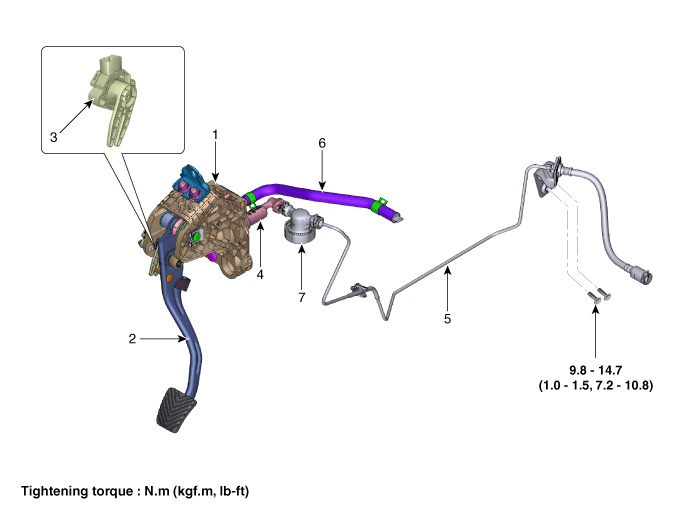 1. Clutch pedal assembly
2. Clutch pedal arm
3. Ignition lock & clutch switch
4. Clutch master cylinder

5. Clutch tube
6. Reservoir hose
7. Regulator

[Gasoline 1.5 MPI]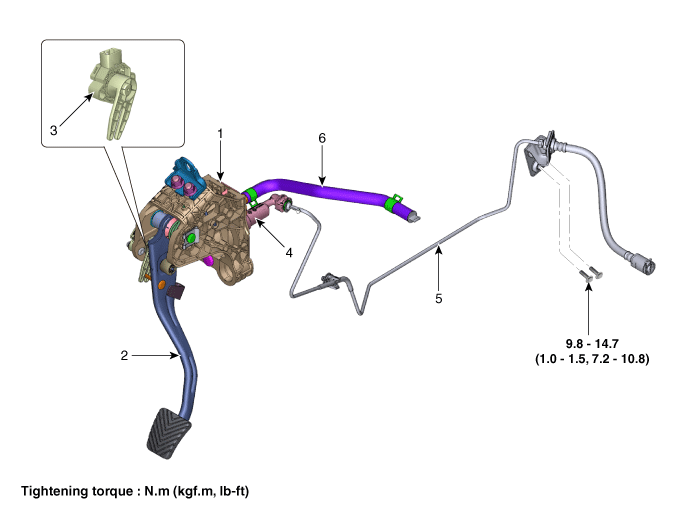 1. Clutch pedal assembly
2. Clutch pedal arm
3. Ignition lock & clutch switch

4. Clutch master cylinder
5. Clutch tube
6. Reservoir hose

[Diesel 1.6 TCI]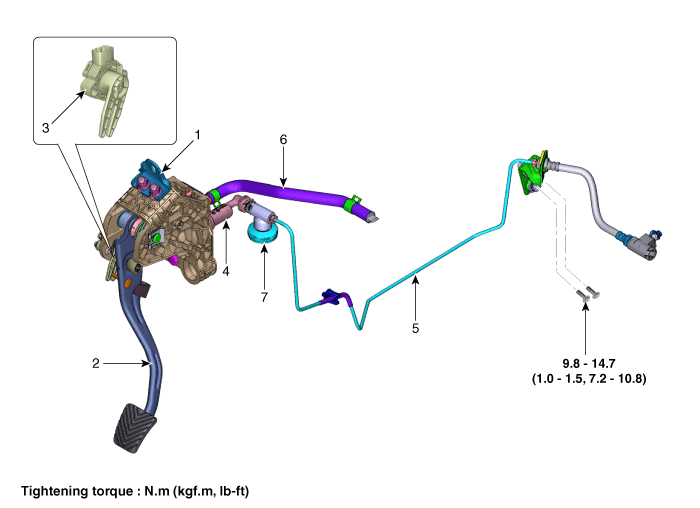 1. Clutch pedal assembly
2. Clutch pedal arm
3. Ignition lock & clutch switch
4. Clutch master cylinder

5. Clutch tube
6. Reservoir hose
7. Regulator

[Gasoline 1.0 T-GDI] [IMT]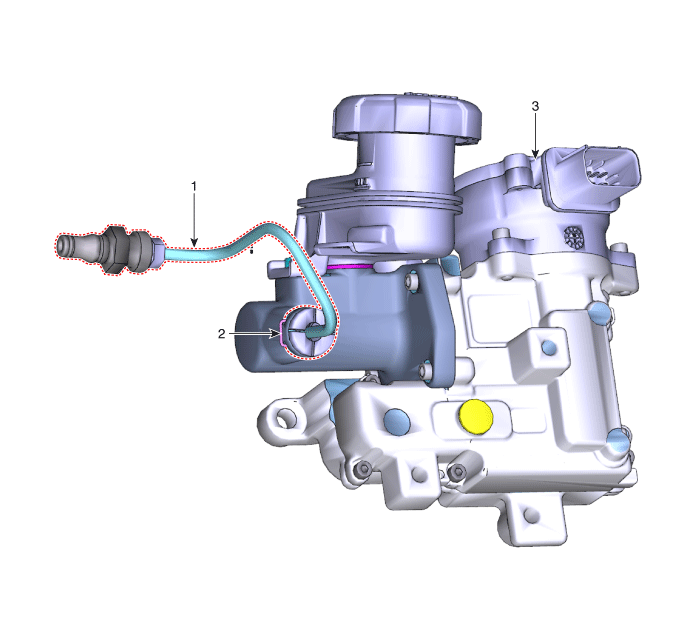 1. Clutch tube
2. Clip

3. Electronic clutch actuator

Gasoline 1.0 T-GDI / Diesel 1.6 TCI] [IMT]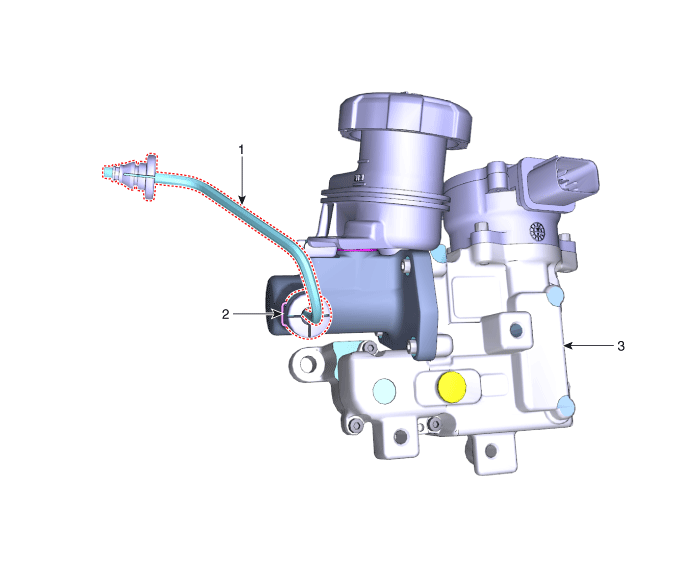 1. Clutch tube
2. Clip

3. Electronic clutch actuator

Removal [Manual Transaxle Type] 1. Turn ignition switch OFF and disconnect the negative (-) battery cable...
Other information:
-..
Description and operation Description Introduction of Quick Brake Warning System (ESS) In case of quick brake by driver, the brake lamp or turn signal is blinked to warn against the vehicle at rear. 1. Basic function (Blinking the brake lamp/emergency lamp) – Operation condition : In case of quick brake or operation of ABS above in a certain speed – Releasing condition : In case of stopping the quick brake or releasing the ABS operation 2...
Categories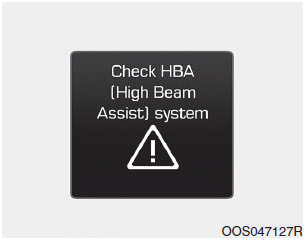 When the High Beam Assist (HBA) System is not working properly, the warning message will come on for a few second. After the message disappears, the master warning light (

) will illuminate.