Hyundai i-30: Light bulbs / Front fog lamp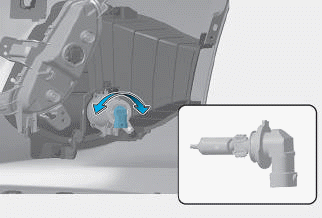 ■ Type A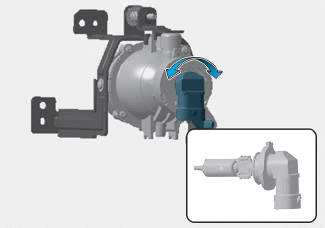 ■ Type B
1. Loosen the pin-type retainers of the under cover and then remove the undercover.
2. Reach your hand into the back of the front bumper.
3. Disconnect the power connector from the socket.
4. Remove the bulb-socket from the housing by turning the socket counterclockwise until the tabs on the socket align with the slots of the housing.
5. Install a new bulb-socket into the housing by aligning the tabs on the socket with the slots in the housing. Push the socket into the housing and turn the socket clockwise.
Categories
Speedometer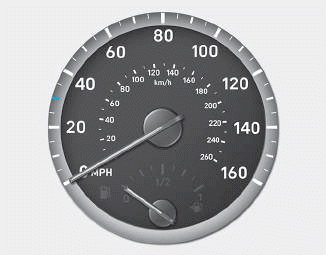 The speedometer indicates the speed of the vehicle and is calibrated in kilometers per hour (km/h) and/or miles per hour (MPH).
Tachometer