Hyundai i-30: Windscreen washers / Front windscreen wiper service position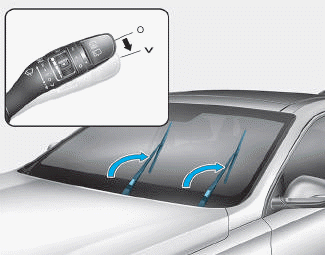 This vehicle has a "hidden" wiper design which means that the wipers cannot be lifted when they are in their bottom resting position.
1. Within 20 seconds of turning off the engine, move the wiper lever down and hold it to the

position for about 2 seconds until the wipers move to the top wipe position.
2. At this time you can lift the wipers off the windscreen.
3. Gently put the wipers back down onto the windscreen.
4. Turn the wipers to any ON position to return the wipers to the bottom resting position.
Categories
Opening the bonnet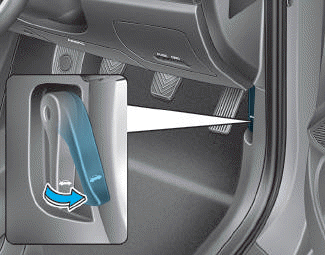 1. Park the vehicle and set the parking brake.
2. Pull the release lever to unlatch the bonnet. The bonnet should pop open slightly.