Hyundai i-30: Convenient features of your vehicle / Mounting bracket for roof carrier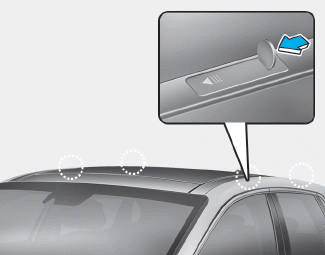 To install or remove a roof carrier, you can use the mounting bracket and cover on the roof.
When you install a roof carrier, use the following procedure.
1. Insert a slim tool(coin or flat blade driver) into the slot and slide the cover toward the arrow on the cover.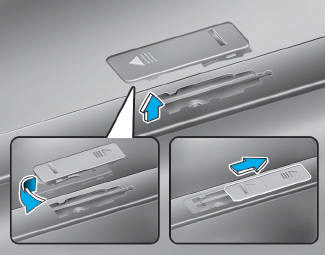 2. Rotate the cover half way and insert the cover on the roof hole as the illustration.
3. After using the roof carrier, install the cover back on the roof in the reverse order.
Information
If the vehicle is equipped with a sunroof, be sure not to position cargo onto the roof in such a way that it could interfere with sunroof operation.
NOTICE
When carrying cargo on the roof, take the necessary precautions to make sure the cargo does not damage the roof of the vehicle.
When carrying large objects on the roof, make sure they do not exceed the overall roof length or width.
Categories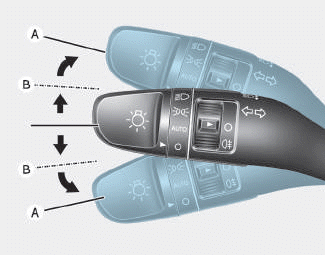 To signal a turn, push down on the lever for a left turn or up for a right turn in position (A). To signal a lane change, move the turn signal lever slightly and hold it in position (B).The lever will return to the OFF position when released or when the turn is completed.