Hyundai i-30: Fuel Delivery System / Components and components location
[Fuel Tank]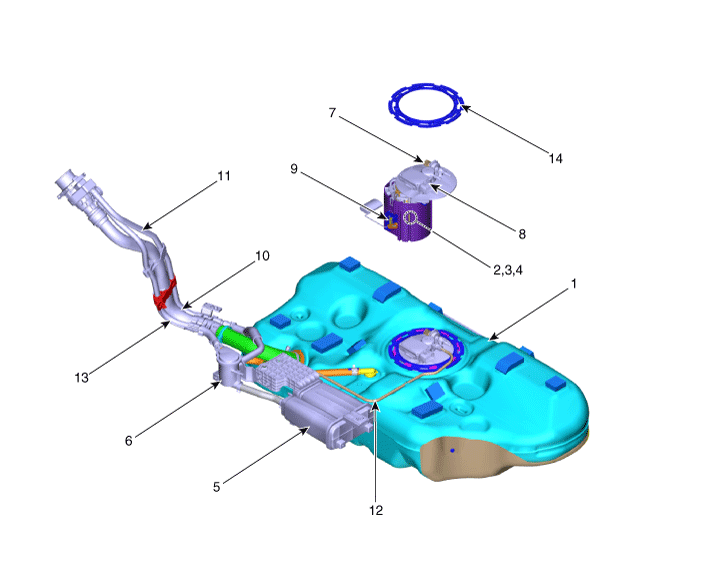 1. Fuel Tank
2. Fuel Pump
3. Fuel Fiter
4. Fuel Pressure Regulator
5. Canister
6. Fuel tank air filter
7. Fuel perssure sensor

8. Fuel pump control module (FPCM)
9. Fuel sender
10. Fuel filler hose
11. Ventilation hose
12. Vapor hose
13. Leveling hose
14. Fuel pump plate cover

[High Pressure Fuel Line]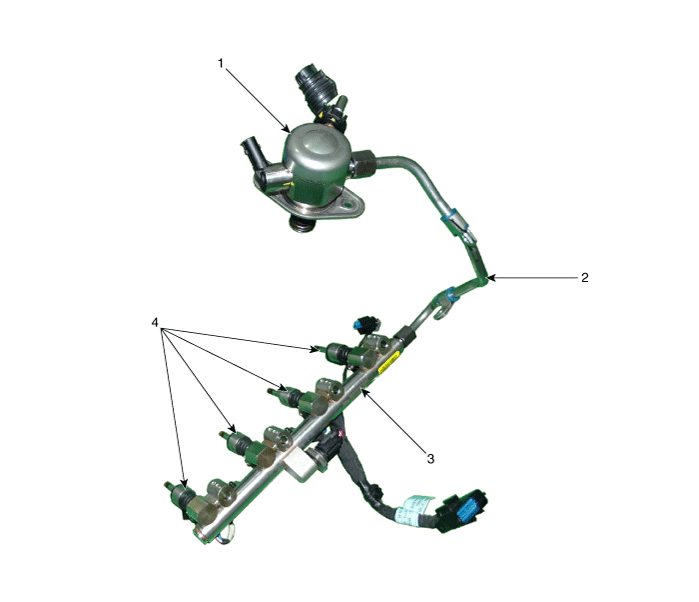 1. High pressure fuel pump
2. High pressure fuel pipe

3. Delivery pipe
4. Injector

Fuel Pressure Test 1. Release the residual pressure in fuel line. (Refer to Fuel Delivery System - "Release Residual Pressure in Fuel Line") • When removing the fuel pump relay, the diagnostic trouble code (DTC) will be occurred...
Other information:
The actual Jack label in the vehicle may differ from the illustration. For more detailed specifications, refer to the label attached to the jack. 1. Model Name 2. Maximum allowable load 3. When using the jack, set your parking brake. 4. When using the jack, stop the engine...
Description Exhaust emissions (CO, HC, NOx) are controlled by a combination of engine modifications and the addition of special control components. Modifications to the combustion chamber, intake manifold, camshaft and ignition system form the basic control system...
Categories
Opening the bonnet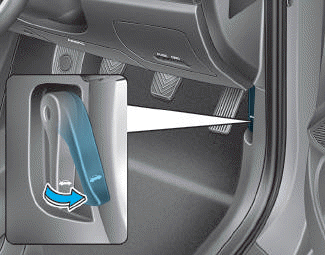 1. Park the vehicle and set the parking brake.
2. Pull the release lever to unlatch the bonnet. The bonnet should pop open slightly.