Hyundai i-30: Steering wheel / Horn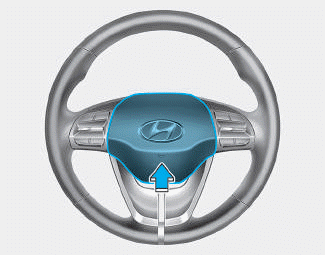 To sound the horn, press the area indicated by the horn symbol on your steering wheel. The horn will operate only when this area is pressed.
NOTICE
Do not strike the horn severely to operate it, or hit it with your fist. Do not press on the horn with a sharp-pointed object.
Categories
Operating door locks from outside the vehicle
Mechanical key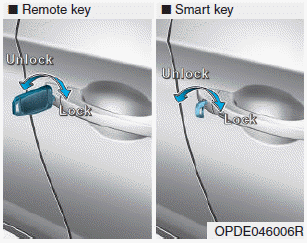 Turn the key toward the rear of the vehicle to unlock and toward the front of the vehicle to lock.
If you lock/unlock the driver's door with a key, a driver's door will lock/unlock automatically.