Hyundai i-30: Convenient features of your vehicle / Storage compartment
WARNING
Never store cigarette lighters, propane cylinders, or other flammable/explosive materials in the vehicle. These items may catch fire and/or explode if the vehicle is exposed to hot temperatures for extended periods.
WARNING
ALWAYS keep the storage compartment covers closed securely whilst driving. Items inside your vehicle are moving as fast as the vehicle. If you have to stop or turn quickly, or if there is a crash, the items may fly out of the compartment and may cause an injury if they strike the driver or a passenger.
NOTICE
To avoid possible theft, do not leave valuables in the storage compartments.
Centre console storage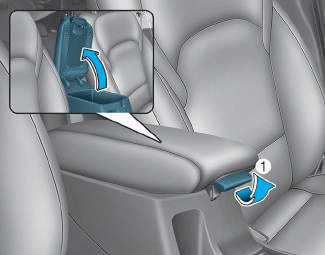 To open :
Pull the lever (1).
Categories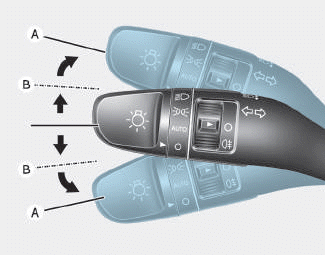 To signal a turn, push down on the lever for a left turn or up for a right turn in position (A). To signal a lane change, move the turn signal lever slightly and hold it in position (B).The lever will return to the OFF position when released or when the turn is completed.